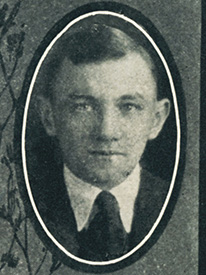 Corporal
Joseph Conway Dodd, Jr.
Army
Location of Death
Unknown
Location of Burial
Somme American Cemetery and Memorial, Bony, France
More About Corporal Dodd, Jr.
Corporal Dodd, along with seven others, was tasked with repairing a road for future advancement in France. Word of the proposed advance reached the enemy, which resulted in an attack. This caused Corporal Dodd and the others to seek safety in a shell hole, where he was gassed and received various wounds.
He died of various shrapnel wounds received in an attack.